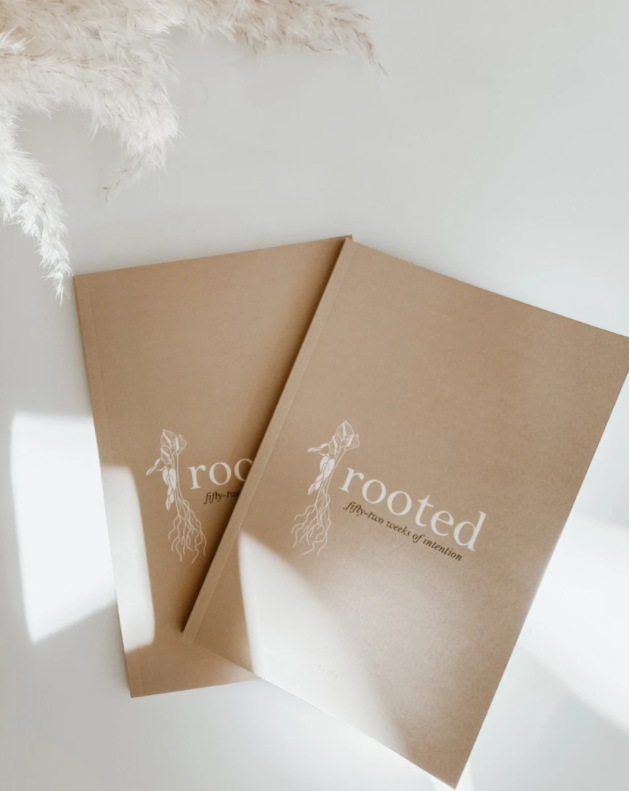 Rooted guided journal
$10.00 $15.00
This guided journal was created for you to self-explore and self-express. 
About the author: Ka'ala Byndon is a writer/speaker/creative force based on the island of Maui. Handcrafted in the USA, this gratitude notebook can be used daily, weekly or whenever the mood strikes (it's the perfect accompaniment to the author's Gather journal).

Please note: Due to the nature of the printing process, each journal is unique and may look slightly different from the one shown.
Keep away from prolonged direct sunlight to preserve color.

Made in the USA.