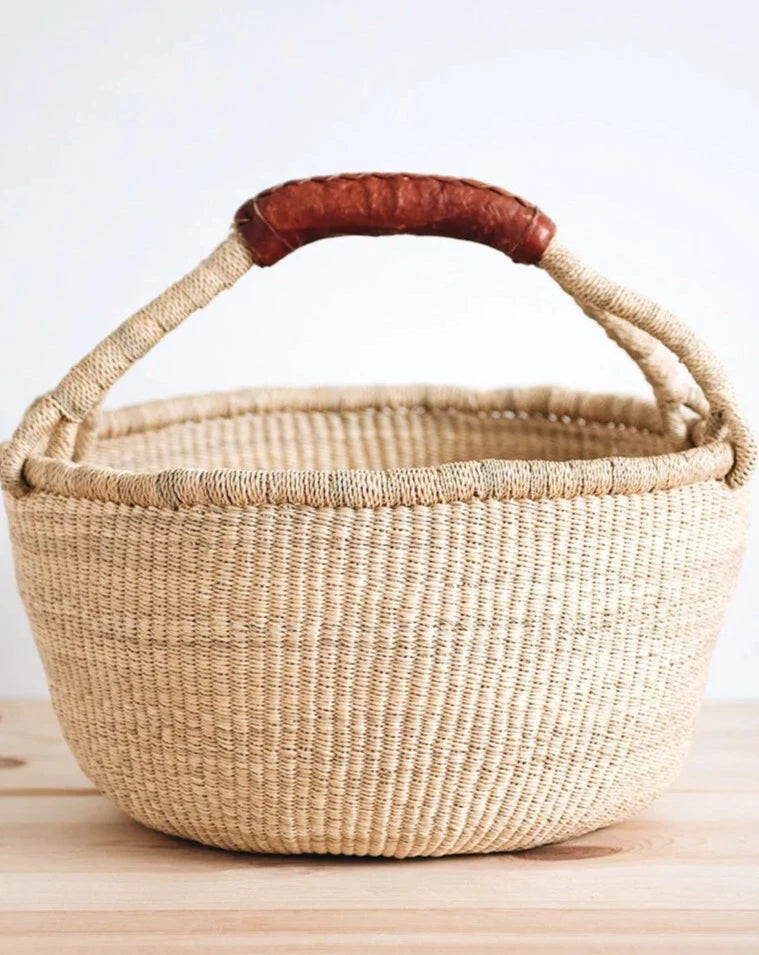 Natural bolga basket
$68.00
These beautiful bolga baskets are hand woven from artisan weavers from the Bolgatana region of ghana. Use it for the farmers market, trips to the beach, a picnic or even as a decorative piece in your home.

Materials: elephant grass, recycled leather
Dimensions: W:14"-16" x H: 10"
* may have slight variations in design and size as this is a one-of-a-kind handmade product

Meet the Artisans:
This item is fairly made in Africa. Each artisan is able to work from the comfort of their own home and community. The fair payment they receive will not be reduced by traveling expenses, childcare costs or haggled prices. The artisans use their earnings to put food on the table and pay educational expenses for their children

PLEASE NOTE: For shipping purposes, your basket will be folded in half. The beauty of durable elephant grass is its ability to withstand bending and be reshaped. Just lightly mist the crease of your basket with water and press into its desirable shape.