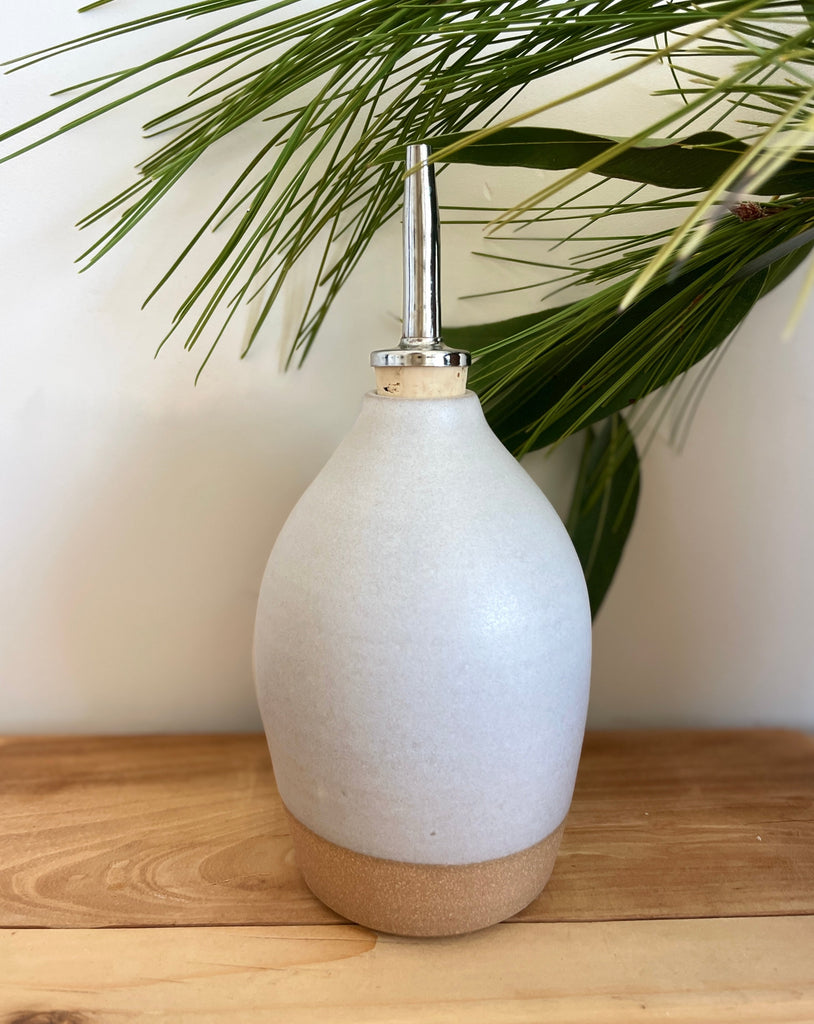 Matte olive oil cruet
$62.00
Both beautiful and functional, these handmade olive oil cruets are the kitchen tool everyone needs. Fill with your favorite oil cook with ease. Handmade in Austin, Texas

Dimensions: Approximately 4.5"-5" tall. Best suited for oils, not vinegars due to the shape of the pour. 
*Slight variations in size, shape, and color are in the nature of handmade wares. These differences are not considered flaws, but instead are celebrated as a unique characteristic of your handmade piece.