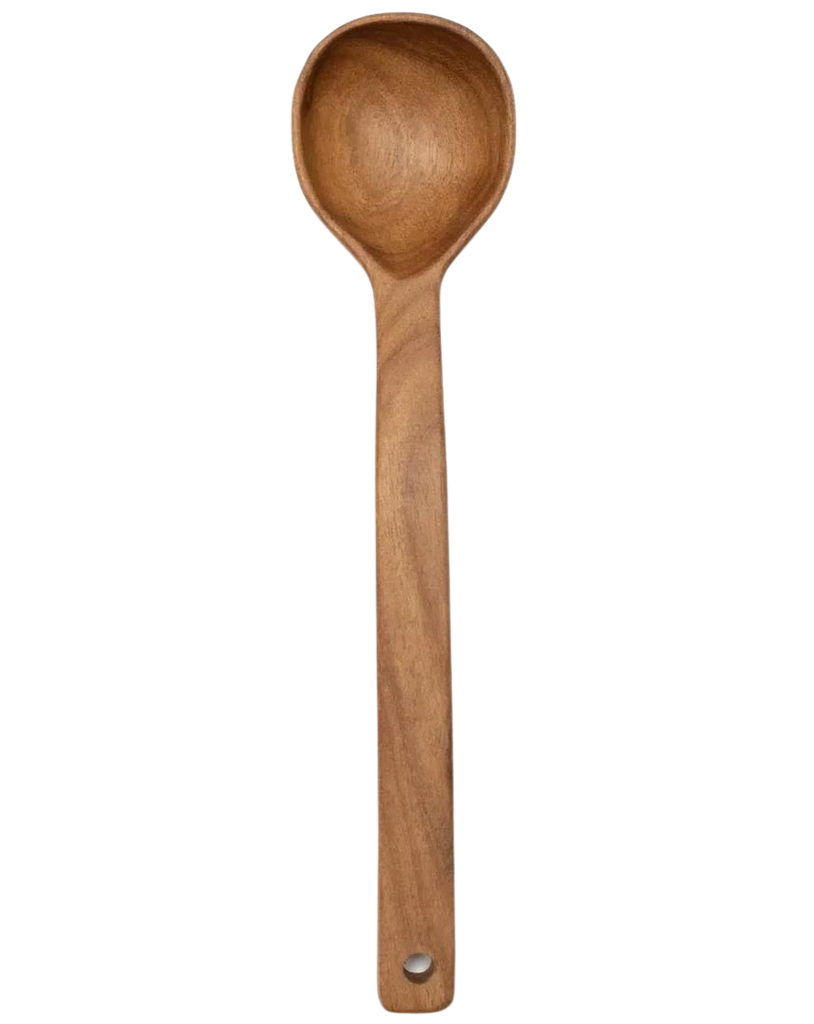 Laurelwood coffee scoop
$14.00
Perfect for espresso packing, coffee scooping, or stirring! These gorgeous wood coffee scoops are hand-carved from reclaimed wood and pair perfectly with any of our mugs - a great gift for the coffee lovers in your life! Finished with food-safe raw tung oil, each spoon is durable and protected against the elements. 

Certified Sustainable Wood
Approx. 7 /12" L
Scoop is approx. 2" W x 1/2" D
Includes convenient hanging hole
Due to the handmade nature, measurements may vary
Care Instructions: Hand-wash with soap and warm water. Apply food grade oil such as tung oil or mineral oil to dry utensils periodically to maintain moisture, color and longevity.
This item is a fair-trade piece.
Learn about its maker: These spoons were handcrafted by Diego, a local carpenter who livines in a small town on he coast of Lake Atitlan in Guatemala. He, his wife Raquel, and their nephew Pedro hand-carve beautiful wood kitchen servers from reclaimed wood for sustainable, living wage.
Made in Guatemala