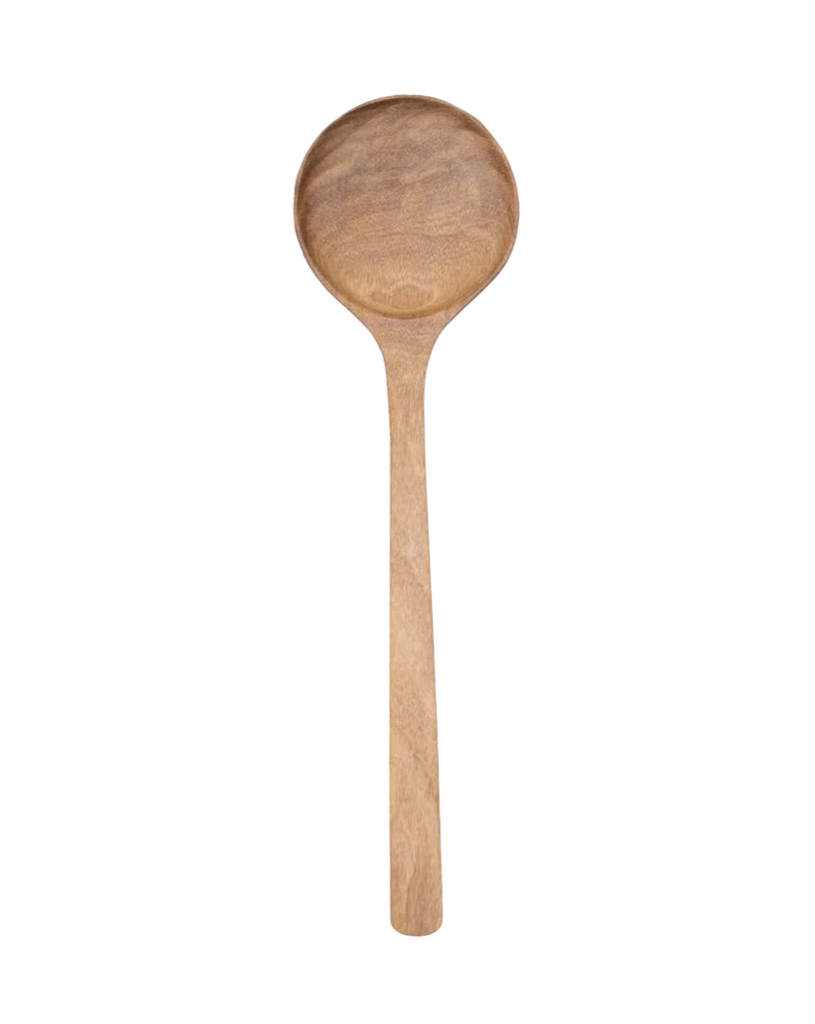 Laurel serving spoon
$16.00
This gorgeous laurel wood tasting spoon is hand-carved from reclaimed wood and is a must-have for any home cook! Finished with food-safe raw tung oil, each spoon is durable and protected against the elements.
Care Instructions: Hand-wash with soap and warm water. Apply food grade oil such as tung oil or mineral oil to dry utensils periodically to maintain moisture, color and longevity.

Certified Sustainable Wood
Overall, approx. 10 1/4" L
Spoon is approx. 2 3/4" x 2 3/4"
Due to the handmade nature, measurements will vary

This item is a fair-trade piece.
Learn about it's maker: These tasting spoons were hand crafted by Diego, a local carpenter who livines in a small town on the coast of Lake Atitlan in Guatemala. He, his wife Raquel, and their nephew Pedro hand-carve beautiful wood kitchen servers from reclaimed wood as trade for a sustainable, living wage.
Made in Guatemala