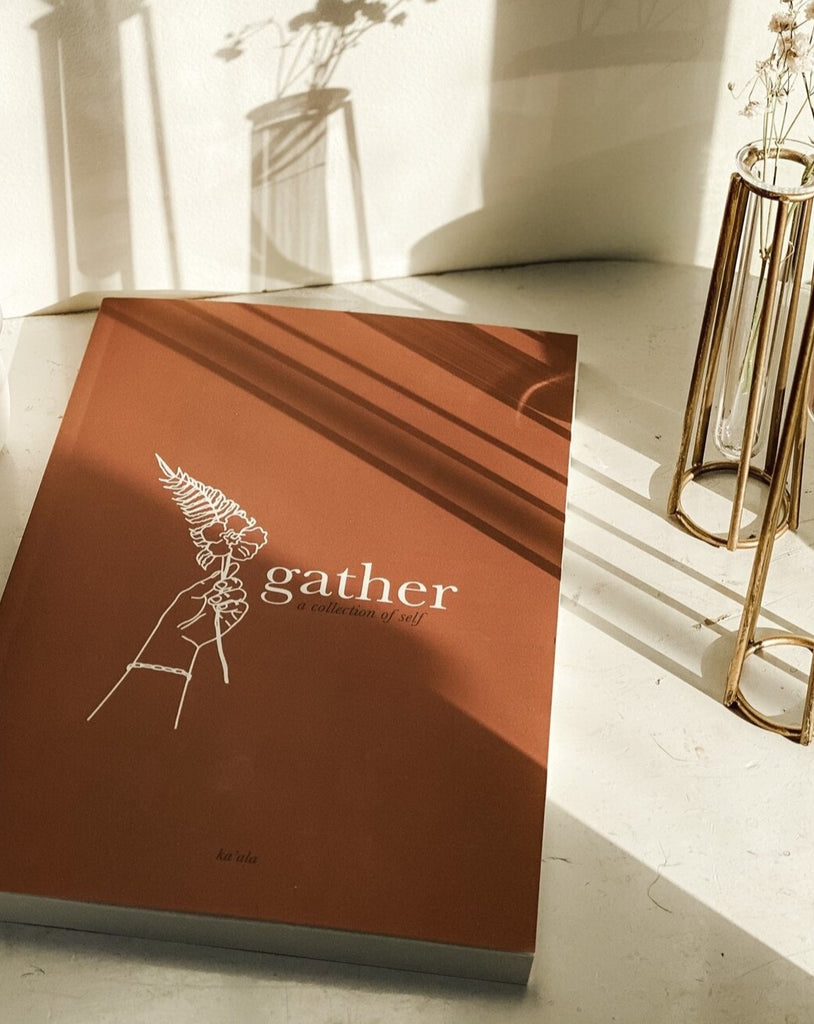 Gather guided journal
$10.00 $15.00
What is a collection of self? Although this is a gratitude journal, it has been created to encompass all of the feelings and ideas of the one who holds the pen. This journal is not intended to put a bandage on the things that hurt. Rather, it was created to surface them, hold space for them, and at the same time, hold space for the good – collectively. With prompts that vary from focus to focus, the author challenges the writer to expand typical thought patterns and make room for new gratitude practices.
About the author: Ka'ala Byndon is a writer/speaker/creative force based on the island of Maui. Handcrafted in the USA, this gratitude notebook can be used daily, weekly or whenever the mood strikes (it's the perfect accompaniment to the author's Gather journal).

Please note: Due to the nature of the printing process, each journal is unique and may look slightly different from the one shown.
Keep away from prolonged direct sunlight to preserve color.
Made in the USA.