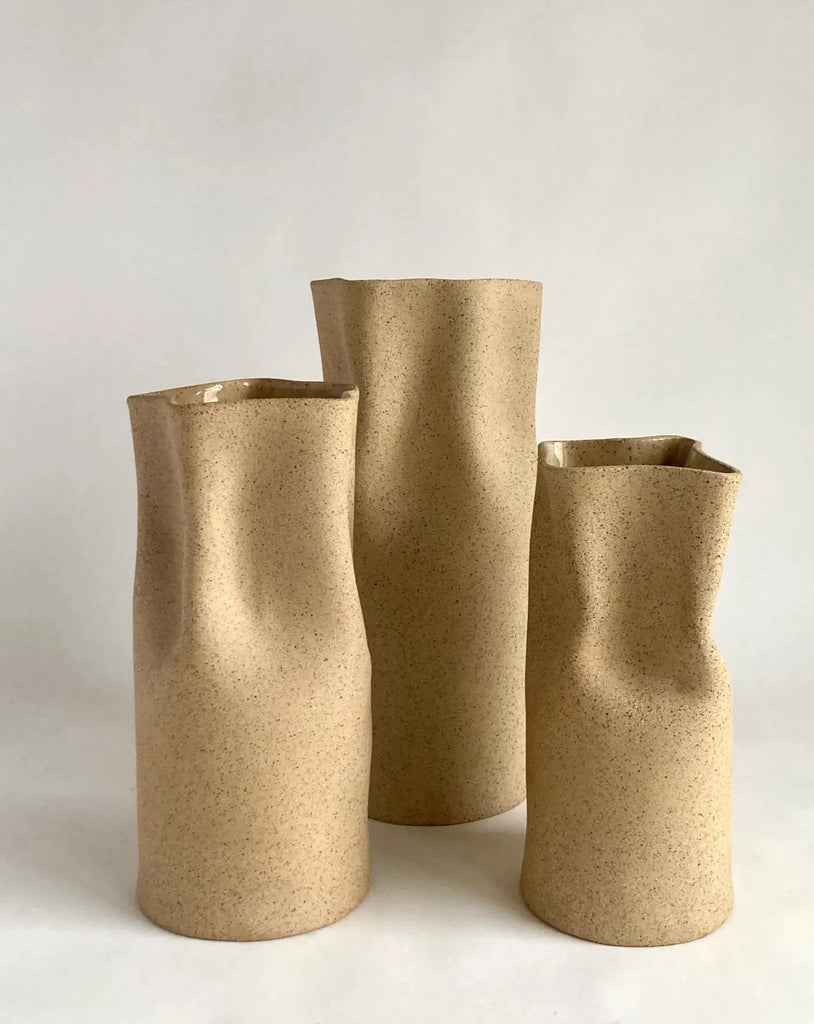 Pinch vase in honey
$62.00
Display your favorite flowers in these hand formed pinched vases. The curvature of their delicately formed body allows for the most gorgeous draping of your blooms. Each vase features a clear glazed inside and a raw clay body. 

Dimensions: Bud vase 7", Small 8"
Care: Due to the delicate nature of these handmade vases, we recommend hand washing to keep their integrity. Not suitable for the dishwasher.
Handmade in the US