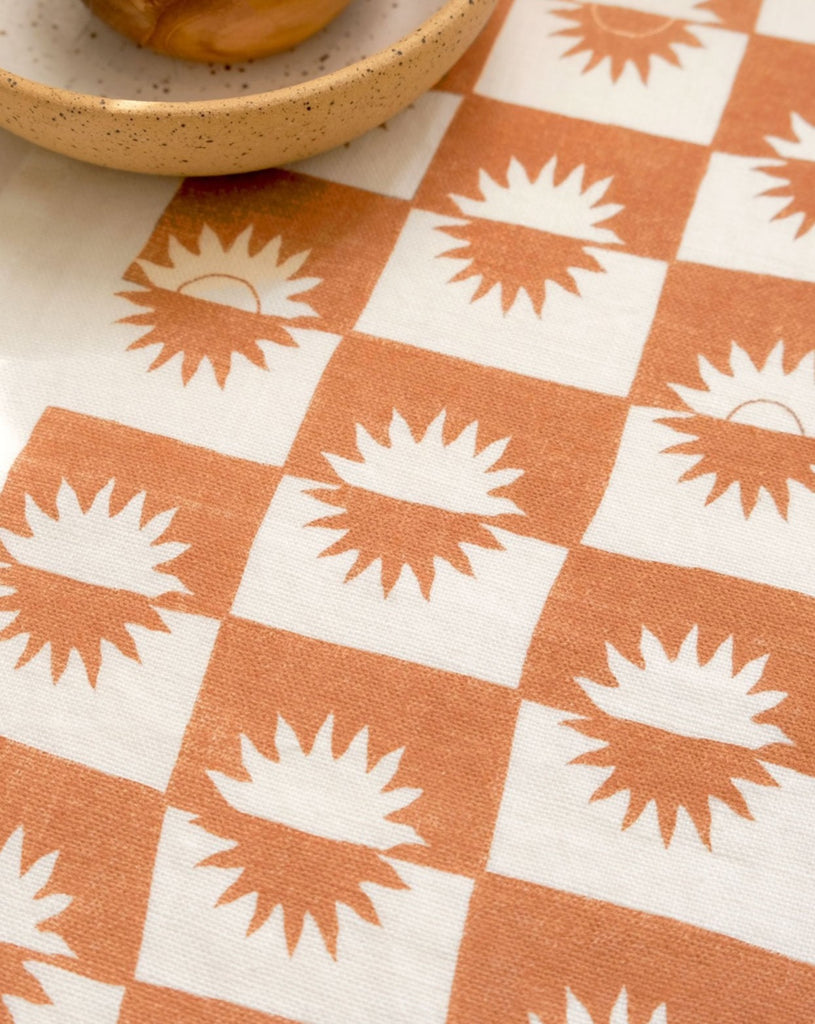 Sunrise Tea Towel
$30.00
Traditional flax linen towels for the home, made with heirloom-quality fabric.
——
Elana works with a small family-owned business in Lithuania to source traditional ethically produced flax linen fabric. This soft and sturdy linen inhibits the growth of bacteria and microflora and is a wonderful, sustainable home textile. Screen printed locally in Portland, Oregon.
Care Instructions:
Good care will extend the life of these high-quality textiles, and they get even better with age. Wash warm with like colors in mild detergent. Avoid pouring detergent directly onto the fabric, and avoid bleach. Try not to overdry your fabric as it can weaken the fibers. Iron while damp to reduce wrinkles if desired. 
____
Size: 18 x 26" 
Materials: Linen, water-based ink
Use: Multifunctional hand towel for everyday use
Care: Wash cool or warm with like colors, mild detergent. Iron while damp, do not overdry.