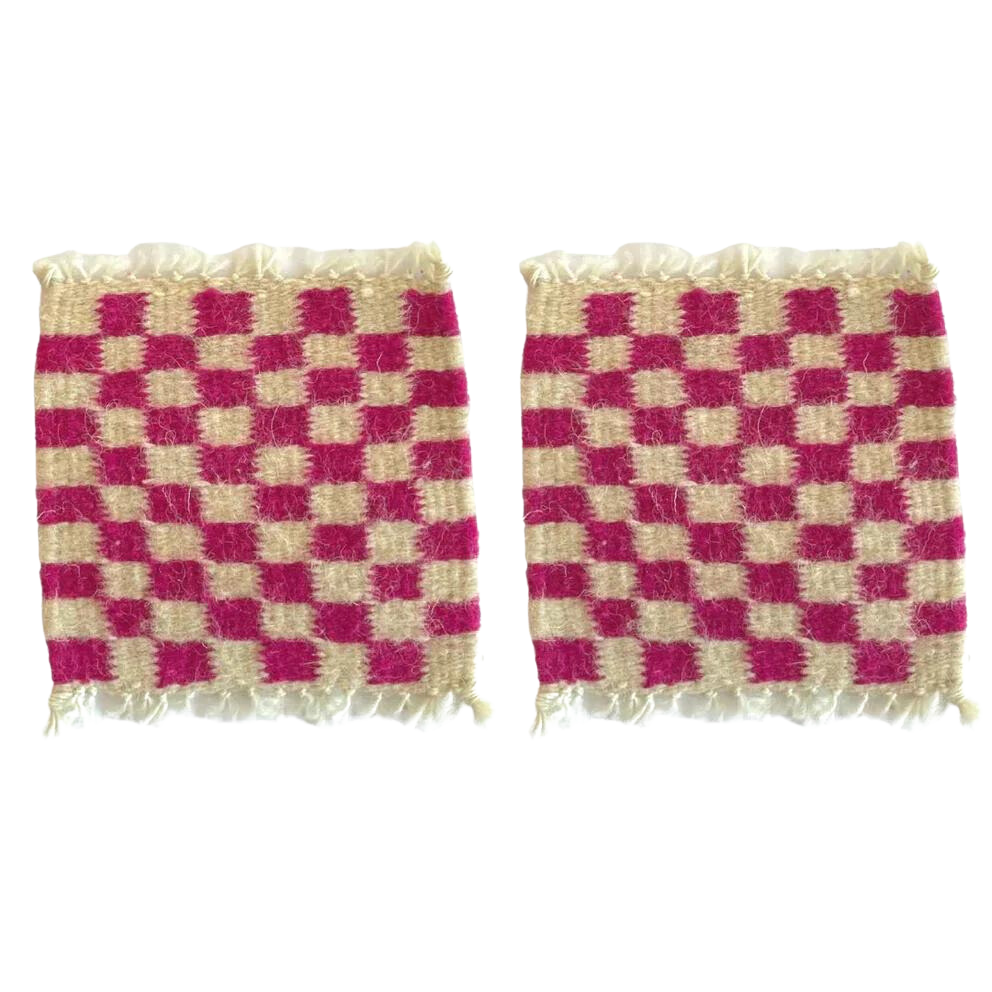 Berry checkered coasters
$30.00
These gorgeous wool rug coasters are handwoven in Oaxaca Mexico on a traditional foot loom by a family of artisan weavers. These items are all fair trade meaning the weavers are paid a fair wage per design as well as working in a safe and healthy environment. 
Note: each piece is handcrafted and may have variations that add to its beauty
Care: Machine wash on cold/delicate cycle and air dry or dry clean 
100% wool | 4" X 4"
Set of 2 coasters